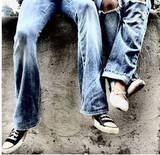 Welcome to Forever and Always Wiki ;D
Edit
Hi Guys, this is a series I am currently trying to write but need some help. Hopefully you guys can give me some ideas. I already got names and book names and all just got to find out what to write. The story starts with a young girl named Kendell and is trying to find out what happen to her parents and finds that they were killed back when she was 6. She soon starts to have nightmares about how they were killed,first in fire, second they were hanged then they were drowned. Then her and her aunt, Teresa, moves to Riverside, California and finds that Kendell is a blood-born witch.
YES I MAYBE YOUNG BUT I KNOW HOW TO WRITE.
Reading the Books Online
Edit
Hey guys, my books arent pulishes because Im so young and I dont know how. So if you want to read them they will have their own site (COMING SOON) hopefully. But for now they will be posted on websites such as Wattpad.com, and Quizazz.com, and possibly MySpace.com so hope you have fun readin them and on Quizazz you can comment and so does Wattpad.
Thanks for all the help ;D
Latest activity
Edit
Community content is available under
CC-BY-SA
unless otherwise noted.